Retain rainwater in its retention compartment and evacuate to the network at a rate regulated by a flow limiter.
Keep a volume of rainwater for personal use for the garden. More information.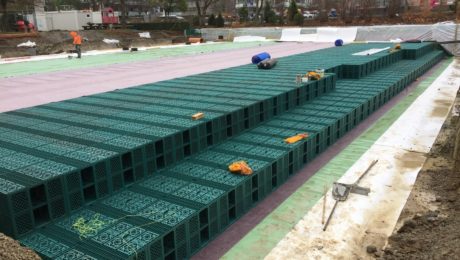 Retention basin to store 2'020 m3 of water in case of storm event. Dimensions of the retention structure (Rigofill® modules): 49.60 x 33.60 x 1.32 m '.
Client: City of Lancy – Municipality of Plan-les-Ouates
More pictures in our achievements
Wednesday, 15 November 2017